The first International Wheat Genetics Symposium took place August 11-15, 1958 in Winnipeg, Canada.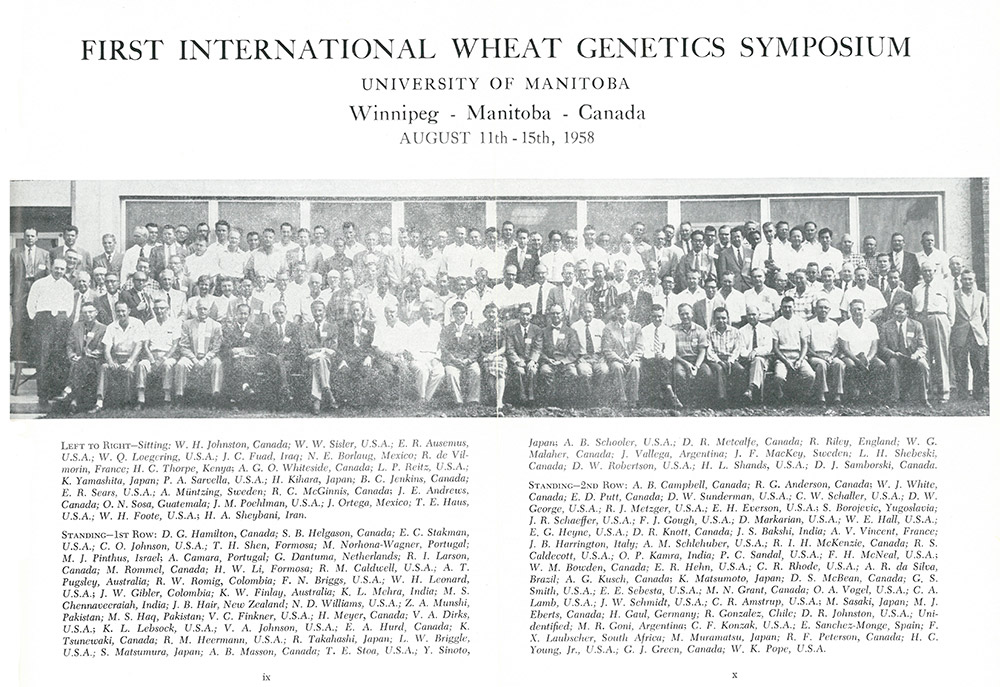 International Wheat Genetics Symposia followed in 5 years intervals:
2nd IWGS: August 19-24, 1963, Lund, Sweden
3rd IWGS: August 5-9, 1968, Canberra, Australia
4th IWGS: August 6-11, 1973, Columbia, Missouri, USA
5th IWGS: February 23-28, 1978, New-Delhi, India
6th IWGS: November 28- December 3, 1983, Kyoto, Japan
7th IWGS: July 13-19, 1988, Cambridge, England
8th IWGS: July 20-25, 1993, Beijing, China
9th IWGS: August 2-7, 1998, Saskatoon, Canada
10th IWGS: September 1-6, 2003, Paestum, Italy
11th IWGS: August 24-29, 2008, Brisbane, Australia
12th IWGS: September 8-14, 2013, Yokohama, Japan
The participants of the 12th IWGS decided that the 13th should take place in 2017 in Austria.
At the same time the 13th IWGS in Tulln, Austria will be the last symposium of the series of International Wheat Genetics Symposia. A new era of wheat symposia will begin, with the International Wheat Conference (IWC) joining with the IWGS to organize joint meetings in 2 year intervals in the future.